Facilities
Our facilities are located at ESPN Wide World of Sports. 
The ESPN Wide World of Sports Complex is a 220 acre athletic complex located in the Walt Disney World Resort in Orlando Florida.
The complex includes 9 venues and hosts numerous amateur and professional sporting events throughout the year.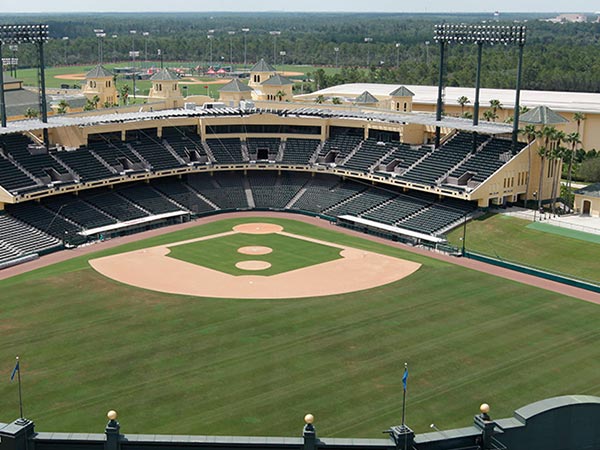 Champion® Stadium
Champion® Stadium is where Atlanta Braves players take the field every spring to prepare their game for the upcoming season. With over 9,500 seats, four luxury sky boxes, and multiple open-air suites and patios, the double-decker stadium offers all the amenities of today's major league ballparks. Stadium seats, bleachers and a grassy knoll all provide fans an intimate sports experience like no other. Once the Braves head north for the summer, amateur athletes take the stage in this one-of-a-kind venue for their own big league experiences. Champion is the Official Sports Apparel of ESPN Wide World of Sports® Complex.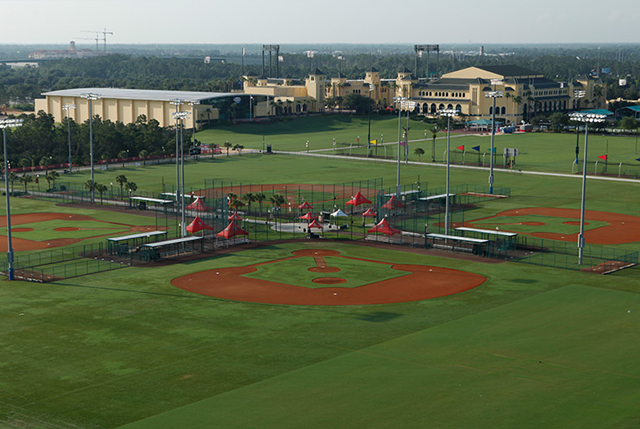 HESS® Sports Fields
Sponsored by HESS®, the Official Fuel of the Walt Disney World® Resort, the HESS® Sports Fields provide a majestic setting for outdoor field sports like football, soccer, lacrosse, baseball, and softball just to name a few. The spacious and versatile fields feature seven grass playing surfaces and four convertible fields which can be configured for baseball and softball or traditional sports fields. Multiple events can be contested on the fields simultaneously, or all may be combined for the same tournament.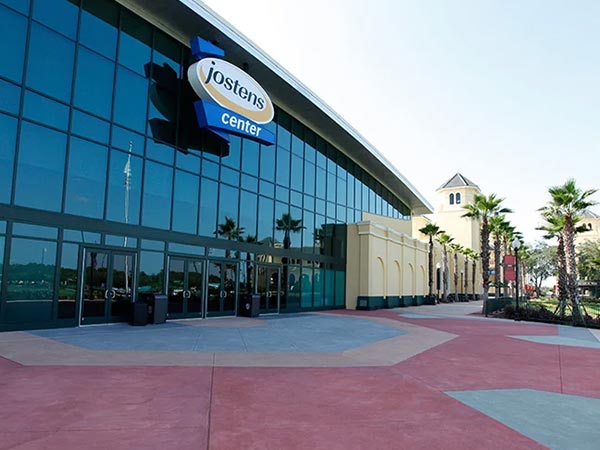 Jostens® Center
Sponsored by Jostens, the Official Memory Book Provider of ESPN Wide World of Sports® Complex, the Jostens Center is a state-of-the-art multi-sport facility with more than 44,800 square feet of competition space. Built to accommodate a wide variety of sports, it has the capacity to house basketball courts, volleyball courts, inline hockey rinks, locker rooms, officials' rooms and more. With an adjacent restaurant and the proximity to other indoor and outdoor venues, the Jostens® Center is a hub for sports activity year-round.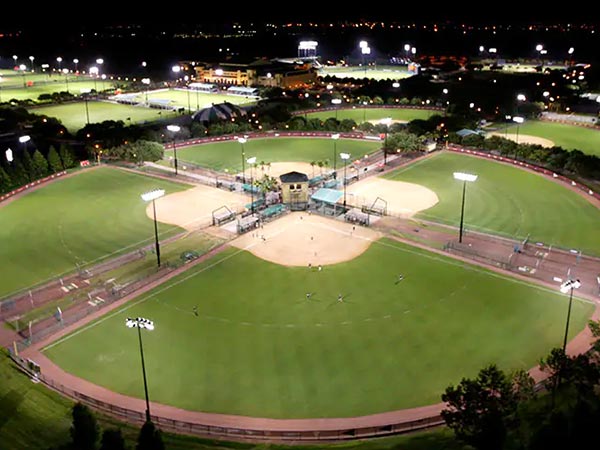 Softball Diamondplex
The Diamondplex features four fields in a giant circular pattern with two additional fields adjacent. Outfield fences measure 305 feet, and temporary fences are available for games when shorter distances are required. Each field can be configured to accommodate fastpitch softball, slowpitch softball, or youth baseball games, and all the fields feature bullpens and spacious dugouts. A centrally located tower overlooking the venue offers conveniences including press facilities, concession stands, and an area for scorekeepers and officials.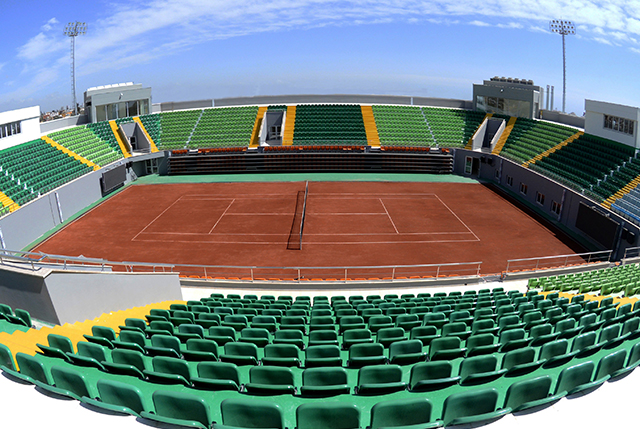 Tennis Complex
With 10 clay courts including a 1,000-seat Centre Court Stadium, the Tennis Complex is a serene tribute to a sport that thrives on the ultimate combination of power and finesse. On many a day serves are slammed and passing shots perfected on these courts where pros and amateurs alike have enjoyed moments in the spotlight of competition.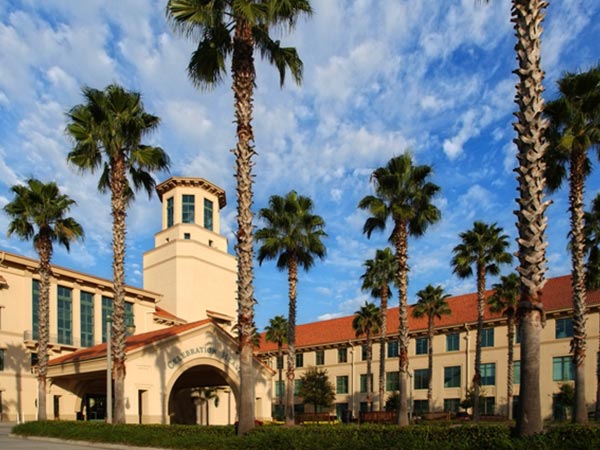 Florida Hospital Celebration Health
We partner with Florida Hospital to provide sports medicine, physical therapy, blood work, and general health needs for our athletes. Only 7-8 minutes away from our main training facility, ESPN Wide World of Sports. "The excellent service and expertise provided by their physicans, physical therapists,sports dietitian, exercise physiologist, lab techs and athletic trainers is the by far the BEST. They go above and beyond to make sure my athletes are well taken care of and receive fast, personalized care"……Coach Tom Shaw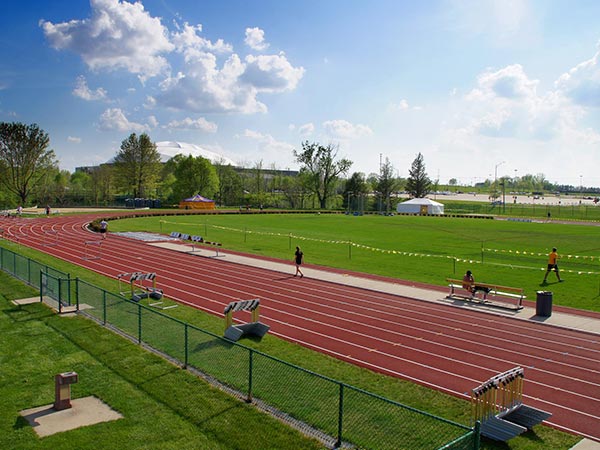 Track & Field Complex
With state-of-the-art surfaces and equipment, the Track and Field Complex is a premier competition and training facility for state, national, and international events. The venue is designed to the exact specifications of the International Amateur Athletic Federation (IAAF), the world governing body for track and field, and includes: 9 48-inch lanes, double straightaways, 3 shot-put rings, 2 discus/hammer rings, javelin runway, 2 high-jump pits, 2 interior horizontal jump runways, 2 pole-vault landing zones.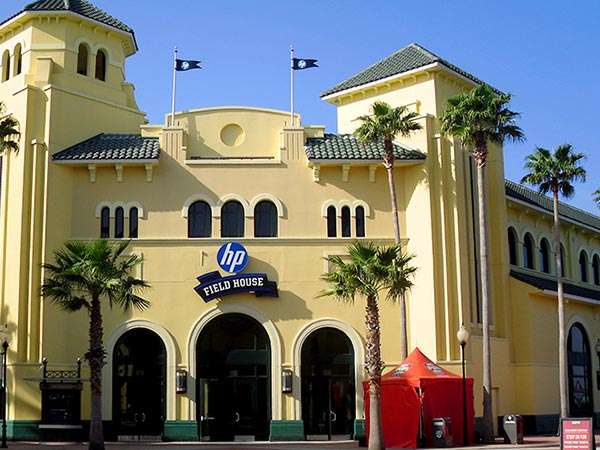 HP Field House
This 70,000+ square-foot, state-of-the-art indoor facility is one of the most comprehensive sports venues to be seen in decades. The HP Field House features unprecedented flexibility, modern playing surfaces, custom athlete training areas, and unique design and construction. The cozy arena has an open yet intimate feel. Of the 5,000 seats, the highest row is only 35 feet off the ground, providing up-close viewing of all the action.
The HP Field House, formerly known as the Milk House, has been a cornerstone of Wide World of Sports since its opening in 1997, and is a multi-purpose facility that can accommodate nearly any indoor sport. It has been upgraded with numerous HP enhancements, including touch-screen kiosks and a unique retail imaging area.
HP technology will allow fans and athletes to have a "hands on" sports experience throughout the 230-acre complex, including an internet-cafe experience at the ESPN Wide World of Sports Grill and the HP Photo Creation Center, where guests can download, design, and enhance photos and images from events, and can also print them out at an onsite retail location.
An upcoming feature that is currently in development at the sports complex is the use of handheld computers, which will allow guests and athletes the opportunity to collect on-field stats, as well as provide hospitality services and interactive park experiences. In addition, HP signage will also be added to the concession area throughout the venue.